News — jeska shoes
Posted by DRUGS AND MORE on
Tags:

'deals and steals, as seen on, Betsy Johnson, BJs club, FSU, gameday, halloween, Heels, Interchangeable, jeska, jeska shoes, Lori Greiner, macys, mr wonderful, nfl, onesole, onesole shoes, patriots, pets, queenie davis, QVC, rachel ray, sams club, shark shoes, shark tank, shark tank shoes, SharkTank
Posted by DRUGS AND MORE on
Onesole Summer interchangeable shoe prints on sale! Seen on Shark tank TV
Posted by DRUGS AND MORE on
Onesole travel kits are the perfect solution for your suitcase! Seen on Shark Tank for a great solution solver!
Tags:

as seen on, Boot illusion, Dominique Barteet, entrpreneur, Heels, Interchangeable, jeska, jeska shoes, onesole, queenie davis, shark tank, shark tank shoes, shoes, _f, _i, _l, _s, _t
Posted by DRUGS AND MORE on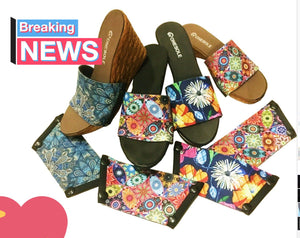 Onesole Jeska Shoes and Boot Illusions were all interchangeable shoes seen on Shark Tankl while Onesole is still growing strong.
Posted by DRUGS AND MORE on